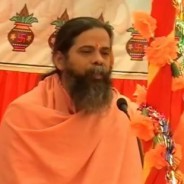 Breath Technique (prāṇakarma) makes Our Body a Temple and Life Worshiping – Rajahamsa Swami Nityananda Giri Proper Attitude Our life is worshiping and body is a temple, we should have this belief. Then only there shall be peace in our life. As we keep the deity room or meditation room in our house clean, our temples clean similarly we have to keep this body temple that is a real one clean; then only God will sit there. We have to leave all the forbidden actions and have to surrender ourselves before God. And for that we have to make our internal subtle organ, mind, very pure. When we talk about our body this implies our gross and subtle bodies because what ever we shall do we do through them only and the causal body does not come under the purview of our action. By subtle body we mean our mind, intellect, ego and subconscious. The work of our gross or physical body is controlled by our subtle body, that is why it is very important to clean it otherwise how we shall make our God to sit there. Divine and Demonic Properties The problem with us that though we want light but we prefer to remain in darkness. We are living in hypocrisy. How self-surrender and selfishness can go together? Greed and charity, cruelty and kindness, adultery and being faithful to your partner, ego and broadness, illusion and reality, to these entire how can we keep together at the same time? But we like that, we want nobleness but prefer bad qualities and this is the reason we fail in our spiritual life. If we want to ride over this situation we have to leave the demonic qualities within us. We have to learn what are divine properties and what are demonic properties. On the sixteenth chapter of Śrīmad Bhagavad-Gītā the Lord has described these in details. Fearlessness, purity of mind, establishing in yoga of meditation for realization, charity, control of sense organs, oblations and sacred duties, studying scriptures, austerities, righteousness of mind, body and senses, nonviolence, truthfulness, absence of anger, renunciation, equanimity, abstaining from malicious gossips, compassion, absence of craving even on contact with objects, no egoism, no fickleness, vigor with sublimity, forgiveness, fortitude, cleanliness, not to be reactive, not to seek excessive honor and other such qualities are divine properties. On the other hand the opposites of these like stubbornness, arrogance, pride, anger, hypocrisy, ignorance, demonstrating ones wealth and power, not knowing the difference between activities to be performed and abstinence, un-cleanliness, bad conduct, falsehood, unholy desires, anger, hatred, jealousy, satisfying ego, sensuous pleasures or lust, to be blind by wealth and power, brutal force etc are the demonic properties as described by the Lord. We have to learn the division as per scriptures and work according to the rules prescribed by the scriptures. The divine properties are the cause of liberation whereas the demonic properties are the cause of bondage. We have to leave those activities forbidden by the scriptures. Path of Returning If we analyze then we shall find that all these demonic and divine properties are qualities of the mind, so we have to make our mind pure. This is yama, rules and niyama, regulations described in yogic scriptures. The rules are five viz....
read more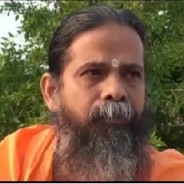 – Rajahamsa Swami Nityananda Giri Burning Desires And Attaining Liberation Through Breath Technique ( Prāṇakarma) Wise does not Pray for Mortal Objects Desires are bondage and if you have no desire then it is liberation, only this much is to be understood. These desires are the impurities of the mind, mano mala. When these impurities are reduced and new impurities are not created in the mind then the person moves towards liberation, and that is nirvāṇa. This is the teaching of Lord Buddha. Bhagavatī Śruti, the Vedas, also teaches this to us. The Lord of Death, Yama, while teaching to Naciketā says, parācaḥ kāmānanuyanti bālāḥ te mṛtyoryanti vipatasya pāśam; atha dhīrā amṛtatvaṁ viditvā dhruvamadhruveṣviha na prārthayante. (Ka. U.: 2-1-2) Ignorant man follows his desires, he is extrovert and he is caught in the vast trap of death. And the intelligent ones knowing the immortality, the eternal among the mortal objects does not pray for anything here. Rajahamsa Swami Nityananda Giri further adds – The natural tendency of our mind is to be extrovert, for that reason we are always trapped in thirsts, desires. To such men like us Bhagavatī Śruti is addressing as bālāh, child, or the ignorant ones whose discriminating intellect has not been developed. This is the reason we wish to enjoy the objects like sounds, touches etc, and again fall to the trap of death. One who desires the mortal things becomes mortal. In the words of Ṛṣi Patañjali, 'vṛttisārupyamitaratra' (Ygs.: 1-4), ones form appears as according to ones mental tendency. When the seer is not established in the Self, at that time his form appears according to his tendency. Since all our mental attitudes are running after the impermanent objects even if it is the post of the King of gods, Indra pada (may be this post is in this world), our existence that finds its own form in those impermanent objects attains to death again and again. The net of this death is very large since the objects are many. This is the reason we are not attaining the peace of mind, equanimity. But one who is intelligent, has discriminating ability, whose knowledge is holding the Truth by experience; he only knows the immortality, knows his Own Form, he separates the eternal from the non-eternals. He knows that the ignorance, the desires and the actions arising out of the ignorance are the form of world, are the form of death. For that reason he does not fall on the trap of desires. Lord Vāsudev Śrīkṛṣṇa has also said this, labhante brahmanirvāṇamṛ ṣaya kshīṇakalmaṣāḥ; chinnaddaidhā yatātmānaḥ sarvabhūtahite ratāḥ. (Sh. Bg.: 5-25) The seers whose sins have been thinned out, whose doubts has been eradicated, whose senses and mind are under control by the Knowledge of the Self, who are engaged in the benefit of others, they achieve liberation in the form of the Brahman. kāmakrodhaviyuktānāṁ yatīnāṁ yatacetasām; abhito brahmanirvāṇaṁ vartate viditātmanām. (Sh. Bg.: 5-26) The wise men whose minds are free from lust and anger, those who know the Self, they are absorbed by the liberation in the form of the Brahman. For liberation the sins and the doubts must have to be thinned out, one should be free from lust and anger. These require burning the desires, control of the organs and control of...
read more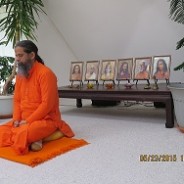 Meditation – Rajahamsa Swami Nityananda Giri Meditation is a Science. Though this practice is simultaneous along with the creation, human civilization is yet to tap the vast potential of meditation. This practice leads to a peaceful life overcoming anxieties and hankerings, so that one can live a healthy life free from stress and psychosomatic diseases which are a present day trend. Meditation keeps mind concentrated which in turn ensures success in every field of activity. . Moreover, for seekers there is higher the goal of wisdom that is achieved through this practice, and this leads to eradication of sufferings. Here each practitioner is a scientist experimenting with his/her 'mind stuff'. This mind stuff is known as citta in scriptures. The nature of citta is to remain in motion and in normal humans most of the times it is in disquiet. By the process of meditation this can be made still. This is a science to deal with our mind stuff. For that one has to follow a set of rules and regulations or scientific procedures, as we follow in experimentation in physical sciences, to achieve the aim and objectives. In meditation, the object of our experiment, the 'mind stuff' being a subtle one, the procedures followed are also subtle. The ancient rishis (seers) of India had followed this path and have recorded the procedures to be followed, made observations, discussed the results and drawn the inferences for the benefit of human civilization. All these could now be read from scriptures. This process has been going on through all the ages of human civilization. But that knowledge from scriptures benefits a person only intellectually. To imbibe that to one's own life and to be established in that knowledge, one has to travel the path. In Upanishads the knowledge and the meditation are described as, abhedadarshanam jnanam dhyanam nirvisayam manah (Maitreyyupanishad: 2-2); this means to see 'no difference' is the knowledge and a mind free from the objects is the meditation. Our mind is always with some objects, since it is always in motion it jumps from one object to another. The object can be anything; it may be a material, a person, an event, a position acquired or to be acquired, a virtue or a vice, a super natural and/or imaginary being, a thing or event, say it may be a god, heaven or enjoyment in heaven; it may be of past, present or future. In other words we can say mind is always with thoughts, hankerings or aversions. At the centre of all these thoughts there lies the "I thought" known as ego. This 'ego' is the faculty of 'mind stuff' that is responsible for identification of Self with the body-mind complex. This gives us the feeling of 'I', 'me' and 'mine'. In a state of meditation we silence all these applications of mind, and the mind is free from objects or thoughts. This practice in the long run leads to a state called 'Samadhi' when this 'I thought' is finished. That leads to knowledge that we are not a body-mind complex; we are the Consciousness Principle. This Consciousness Principle (cit) is named God or Supreme Being. In that state of Consciousness, one sees 'no difference'; all the differences cease to exist. Now all things and all beings are...
read more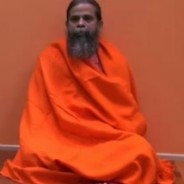 Swami Nityananda Giri speaks about Purity in Day to Day Life Purity in our day to day life is of utmost importance for a spiritual journey as well as for a normal happy living and a harmonious society. This has been emphasized from the Vedic age and even the modern thinkers put onus on it be it Mahatma Gandhi or Shri Aurobindo. Shri Aurobindo has said, "Do not imagine that truth and falsehood, light and darkness, surrender and selfishness can be allowed to dwell together in the house consecrated to the Divine. The transformation must be integral and integral therefore the rejection of all that withstands it" (The Mother: Ch. 1). But the tragedy is that we want an amalgamation of all the paradoxical qualities in our life. We want light but prefer darkness, we aspire for truth but adopt falsehood, and again we want to surrender to the Divine for a life free from sufferings but do not want to discard the selfishness. The end result is failure in pursuing a divine life. Whether we pursue a divine life or not this human body is a house of the Divine. "Inside this house of nine doors the embodied being resides doing nothing himself and getting nothing done by others" (Shrimad Bhagavad-Gita: 5-13). The house with nine doors is our body with nine openings, viz., two eyes, two ears, two nostrils, one mouth, organ of procreation and anus. The embodied being is the Divine and that is the Truth, Knowledge and Bliss principle within the body to which actions are denied in its purest form. Then who is responsible for the actions both physical and mental be it positive or negative and thereby reaping the results? This is the ego-self. Due to the effect of ignorance (avidya) the Knowledge principle identifies itself with the body-mind interactions giving rise to ego (asmita) or 'I thought'. Then we have desires, since 'I thought' gives rise to a series of thoughts which can be categorized as 'I want' i.e., cravings (raga) or 'I do not want' i.e. aversions (dvesa). In the lower side of this ego reside the body, life and mind with all its desires and hatreds, the rigid mental ideas of finding happiness in the enjoyment of senses and fulfilling the cravings of mind, the limitations and incapacities of life and mind while on the higher side resides the Truth and therein the harmony of life by realizing the Consciousness of Oneness. So it is natural for a normal human being to imagine that living a life of both truth and falsehood can go together. But if we choose higher goals in our life we must bring purity even though we are rooted in ego since after cessation of ego we have nothing more to do. Hence it is said, avidyaya mrityu tirtva vidyayamritamashnute. (Ishopanishad -11), one crosses the death through the ignorance and attains immortality through the Knowledge. Even if one is not aspiring for wisdom but is happy to live the life with normal human desires still then he/she has to bring purity in his/her living, thoughts, speech and action otherwise he/she has to suffer from his/her bad actions (karmas). One cannot escape that. All the religions and spiritual communes all over the world have laid emphasis on...
read more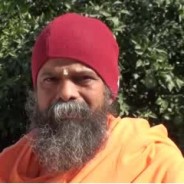 Importance of Breath – Swami Nityananda Giri Swami Nityananda Giri explains the importance of breath and its control in this article. Kriya-yoga lineage of masters used to say, "Breath control is self-control and breath mastery is self-mastery", and again, "Breathlessness is deathlessness. In the breathless state of Samadhi, there happens the realization of the Absolute". Are these simply to highlight the Kriya techniques, or, are these exaggerations? The answers are certainly in the negative. It needs some careful analysis to understand the underlying meaning of these sayings. When one takes birth from his/her mother's womb with the physical body one starts to breathe, and when the breath departs, the body dies. We are also breathing inside the mother's womb through our mothers. This process of breathing is happening all the time, we keep breathing in and out. We inhale a new life from the cosmic source with each inhalation, and we exhale those which are dead within the body with each exhalation to the same source. We are conjoined to our source through our breath but we are not conscious about it. So to realize who we are, the unity of our life with the source, we have to be consciously connected to the source of life through the breath. Here one can argue that our physical body and mind also comes from the same cosmic source and finally merge with the same; then for realization why breath is most important?. This is a valid argument though here with body and mind continuous communication with the Cosmic source throughout the life is not as marked as compared to breath. Further we all know from everyday life that breathlessness is death. Then another valid argument can be "Breathlessness should be death and not the deathlessness". These need some careful analysis and understanding. The entire creation is from the same source named as God, Atman or Self, or Brahman. "From That (the Transcendental Being) originates the life-force or Prana as well as the mind, all the senses, ether, air, fire, water, and earth that supports everything" (Mundaka Upanishad, 2-1-3). That one source which is formless even subtler than space, which is the ancient one without a beginning and from which all others take birth, which is transcendental to everything and every being, is the imperishable one; that is the Truth and is the matter of realization. That source has given birth to life-force, the first manifestation in the form of cosmic energy and is known as Prana or Hiranyagarbha in our scriptures. The Brahman can be called as static energy principle even beyond the cosmos whereas Prana is the active energy principle responsible for creation. This is a continuous entity in all beings and in living beings this exists as individual life-force though not separate from the Hiranyagarbha or cosmic life-force. This Hiranyagarbha or Samasti Prana is the Thread Self (Sutratma) continuing in all beings. This is highlighted in Prashnopanishad (4-8) as the earth and the essence of earth or smell, the water the essence of the water or taste, the fire and the essence of fire or vision, the air and the essence of air or sensation, the ether and the essence of ether or sound, eyes and the object of vision, ears and the object of hearing, nose and the object...
read more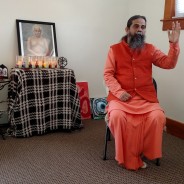 Swami Nityananda Giri – A happy life through Kriya Yoga Swami Nityananda Giri explains in the following article how one could live a perfectly happy life through the practice of Kriya Yoga. In present day world we all have become slaves to our mind. Whatever we do, we do simply being swayed away by our emotions, influenced by our thoughts and desires or being attracted by allurements. But this should not be like this. We have to be master of our mind. If we go according to the wrong ideas of our mind we will commit mistakes. For example we may meet a person ugly in outlook and develop an unwelcome attitude towards the person but the person may be very nice by nature. This means we are deluded by the ideas of our mind and could not be able to take a right decision. But all our activities are first done in mind and then are expressed as speech and/or actions. And here our mind is cheating us. Therefore we have to clean our mind so that we are not cheated. A pampered child demands a toy, then starts crying for it and after getting it soon he is dissatisfied and either throws away or breaks the toy to cry for a second one, similarly for third, fourth and so on. Our mind is like a pampered child, like the spoiled son of a rich person who is addicted to alcohol or drugs, wastes money and does not obey his parents and elders. First he did not control his son from the beginning and now cry to the situation, still then is not able to leave attachments. Similar is the situation of our mind. Can we do anything positive with such a mind? We want to do something then after doing that we think this was wrong. Again we want to do something and again commit the same mistake. When shall we come out of the wrong impressions of the mind? If our mind accepts something as noble even if that is not worthy to be noble, we accept it as noble. Similarly if mind accepts something as horrible even if that is honorable we accept it as horrible. Sometimes even if we understand proper, we neglect it and do not work on it. We want to follow our ego blindly. This ego is the spoiled child of our blind mind. This blind mind is king Dhŗtarāstra and ego is its elder son Duryodhana, full of desires. We live in this kingdom of lawlessness. This is the reason we create problems for ourselves, and dangers for others. Right Understanding In Śrimad Bhagavad-Gitā (3-42) Lord Kŗşna has said, indriyāņi parāņyāhurindriyebhyah param manah, manasastu parā buddhiryo buddheh paratastu sah | Our organs, indriyāņi, viz. sense organs and action organs are said to be greater, parāņyāhuh (than our body), mind is greater than the organs, indriyebhyah param manah, intellect is greater than the mind, manasastu parā buddhi, and one who, yah is greater than the intellect is He, buddheh paratastu sah, the Self. In this saying lies the solution to our problems. We have to bring our mind under the control of our intellect means under the control of the discriminating intellect, and intellect under the control of the Self. Then...
read more